Turn Your Pickup into an Ultimate Offroad 4×4
Sandgate Admin
If you are planning on an off-roading adventure we want to help you  be prepared and look the part, you may want to optimise your vehicle so it can safely tackle any obstacles you may encounter. Whether you have a pickup, a SUV or a truck that may be suitable and  capable here at Sandgate we are all about optimising your experience. This is why we have come up with this list of modifications you may want to consider ensuring you have the ULTIMATE off-road vehicle.
If you're planning on travelling off -road you will need good, sturdy tyres. A deep tread is highly beneficial when driving along the beaten paths of Australia, as the tread helps to keep your grip on mud, snow, sand and ice. We suggest researching the land surfaces and conditions you intend on travelling  to assess whether replacing your tyres are a necessity for safety, or maybe you just want to look the part. Big tyres with deep treads look epic!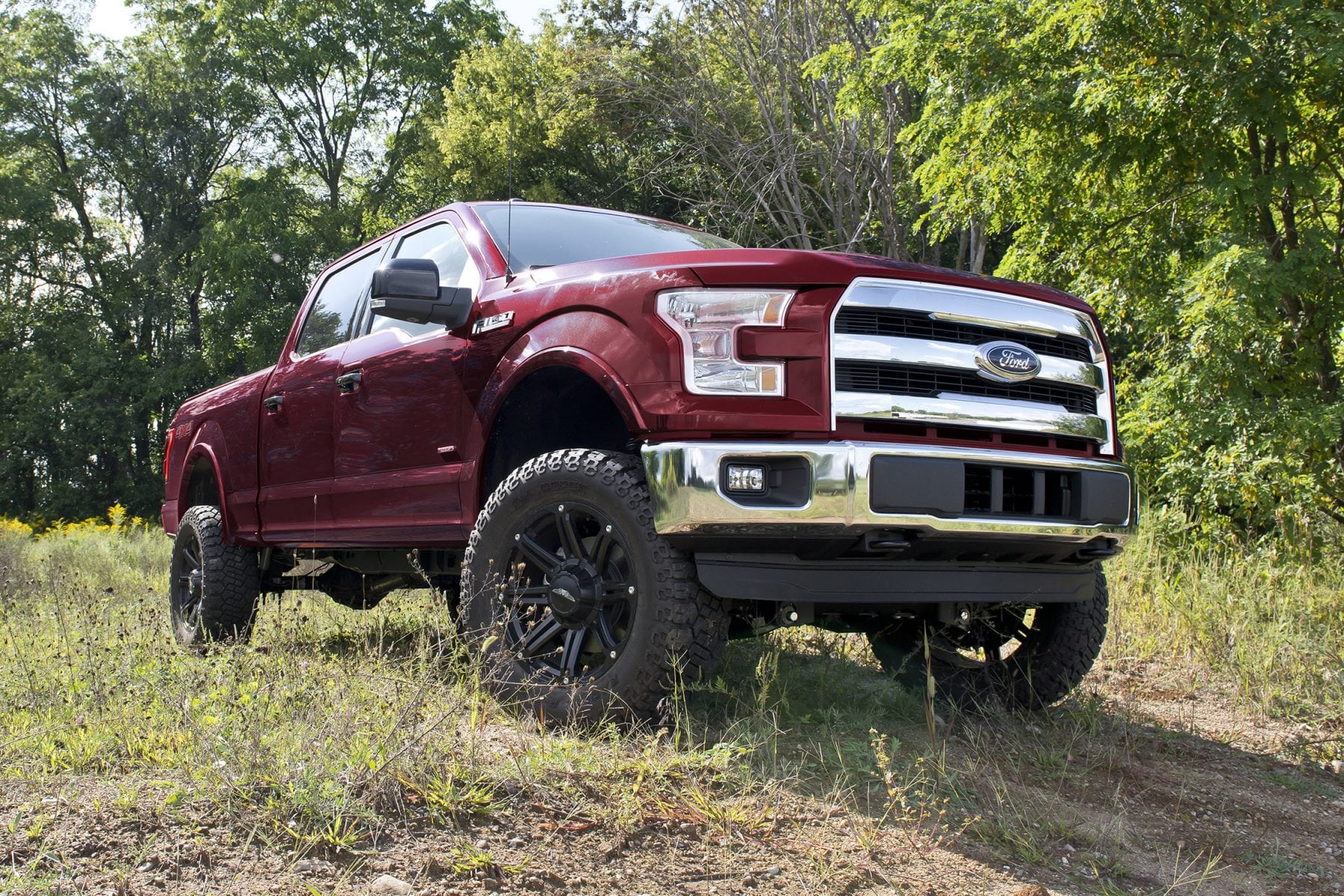 If you are looking for the ultimate 4wd drive experience, you can't go past installing a lift kit. Essentially it does exactly as the name implies, it raises your vehicle. When cruising along beaten/uneven terrains, through ditches etc. ground clearance is crucial. You need the most room under your vehicle as possible, as even a few inches can reduce the chances that any obstacles will interfere with your trek. If you are looking to lift your vehicle, our car repair experts at Sandgate are experienced and strongly recommend getting a kit that is specifically designed for your vehicle.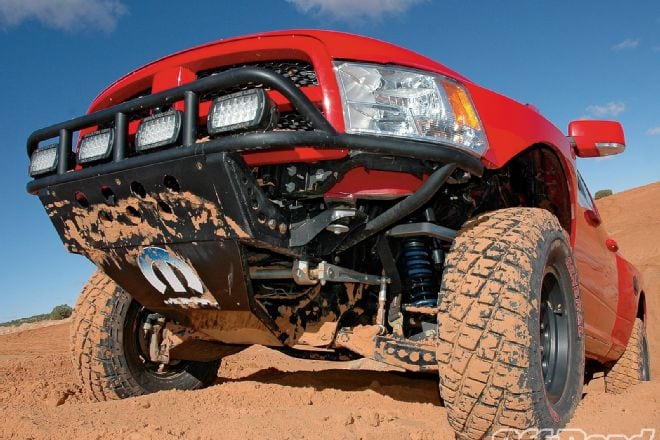 Unfortunately, when off-roading it doesn't matter how careful you are, the delicate underbelly of your vehicle is likely to come in contact with the ground, even if you have lifted your vehicle. A skid plate is essentially just extra insurance which serves as a layer of protection for your engine pan and radiator etc. You know…. the engine parts under the hood that are imperative to running your vehicle? Our suggestion is to armour your car, to protect it from that dreaded scrape and crunch as it hits the unforgiving terrain.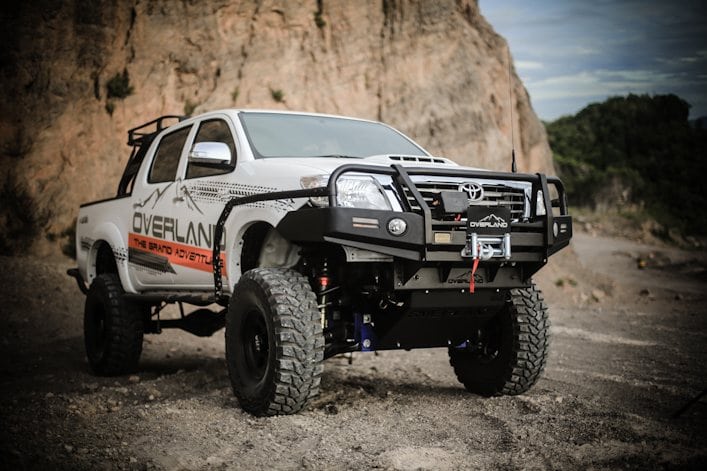 What better way to look the part when braving the bush, but with a bull bar!! Not only do they look intense and strong, but they are! If you have been off-roading before you will know that sometimes there is no other way to get somewhere other than going through- head first! A bull bar will help to keep the front end of your vehicle damage free, it may also help  you to be more adventurous knowing you are protected by a big bull bar!!
A winch is not only handy to have installed in case you encounter any tricky situations, but when you are out in the middle of nowhere, not near a main road and you see someone needs help, you can! A winch is strong and handy, and you will be glad you have one!! Having a winch means you are ready for anything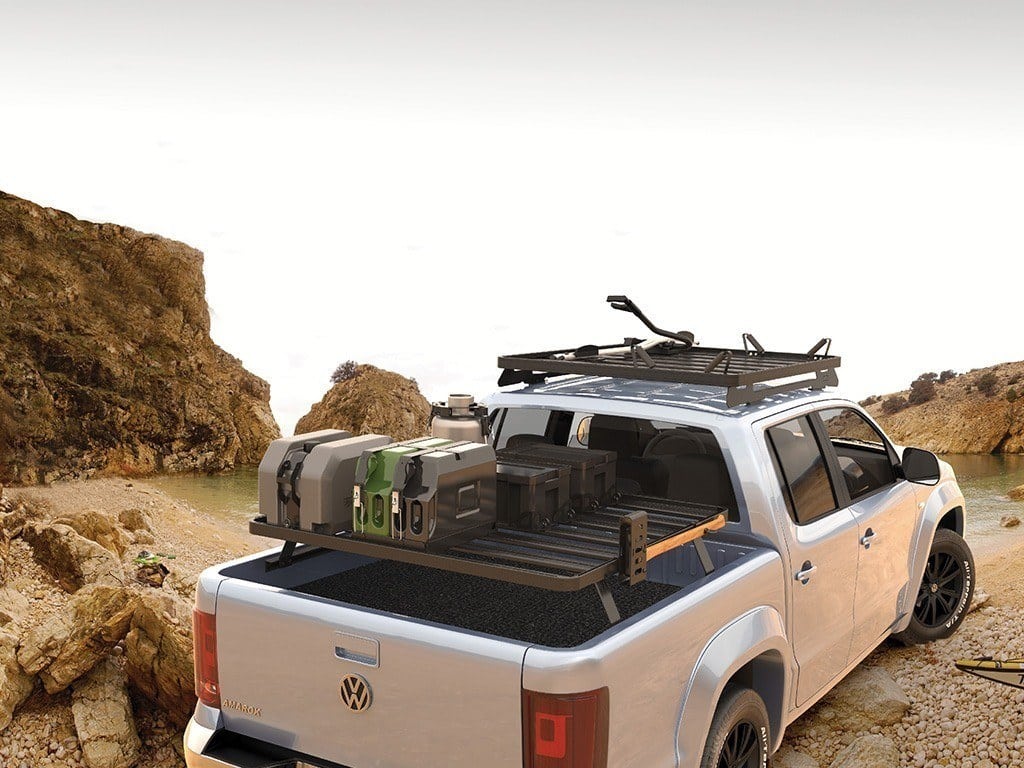 Have you ever seen a photo of an off-road vehicle without roof racks? They complete the whole rough, outback image of an off-road vehicle. Not only do they look the part, but they are incredibly handy, chances are you will be camping somewhere as opposed to finding a nice hotel off-road, so there will be a lot of luggage/camping accessories, or perhaps an esky? Either way trust us, the extra storage space will be used! Just make sure you buy some heavy-duty straps to keep it on the roof, as it's not exactly a nice easy cruise down a side street that you are embarking on.
Strong, effective lighting such as that provided from having a light bar installed on your vehicle will have a massive impact on your trip. When travelling off-road you are travelling the unknown, once it gets dark it becomes harder to see and the uneven, unpredictable terrain will be harder to navigate without lights. While at home, our headlights may be enough, especially with the addition of street lights, but when off-road they won't quite cut it. A light bar will prove invaluable to your whole experience. Plus, they look awesome!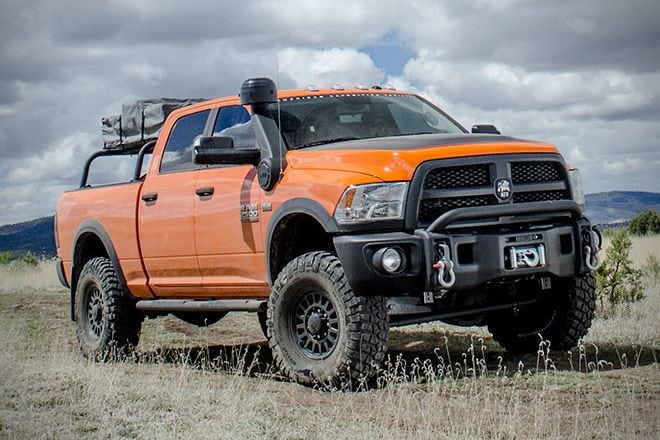 A snorkel for your car works similarly to a snorkel for humans, a car snorkel will prevent your engine from sucking in thick dust and water. This is especially beneficial if you are planning on wading through more than 2 feet of water, or even in sandstorms! Snorkels really toughen up the image of your 4×4 too!

These are just some of our suggestions on how to create the ultimate 4×4 vehicle,  modifications such as mentioned above will really enhance your adventure. Our staff at Sandgate pride ourselves on being friendly experts in 4×4's, we can help you with modifying your vehicle, giving you advice, we even have an abundance of material on the best off-road routes to brave! We want you to enjoy your adventures, and we have done the research for you on places to go, whether you are travelling alone, with your partner, with mates or with your family, we can help! Feel free to contact us at any time, we offer free quotes and are always available to answer any questions you may have.
If you need further advice, or for a certified technician to assess your  4×4 vehicle, call us on (07) 3269 3158 or book a job using the button below. We are located 113 Connaught Street Sandgate QLD 4017. Feel free to visit us at any time.