Four Wheel Drive Bull Bars: Top Features You Should Look Out For
Sandgate Admin
For many a bull bar is seen as an accessory purely to protect their vehicle from potential collisions, however a bull bar can be so much more than that. Sandgate Auto Electrics are experts in loading far more functionality into your bull bars, creating a utility kit as opposed to just a bar and who doesn't love the sound of that? Below we have listed some of the features you should look out for when choosing a bull bar to suit your needs… or wants: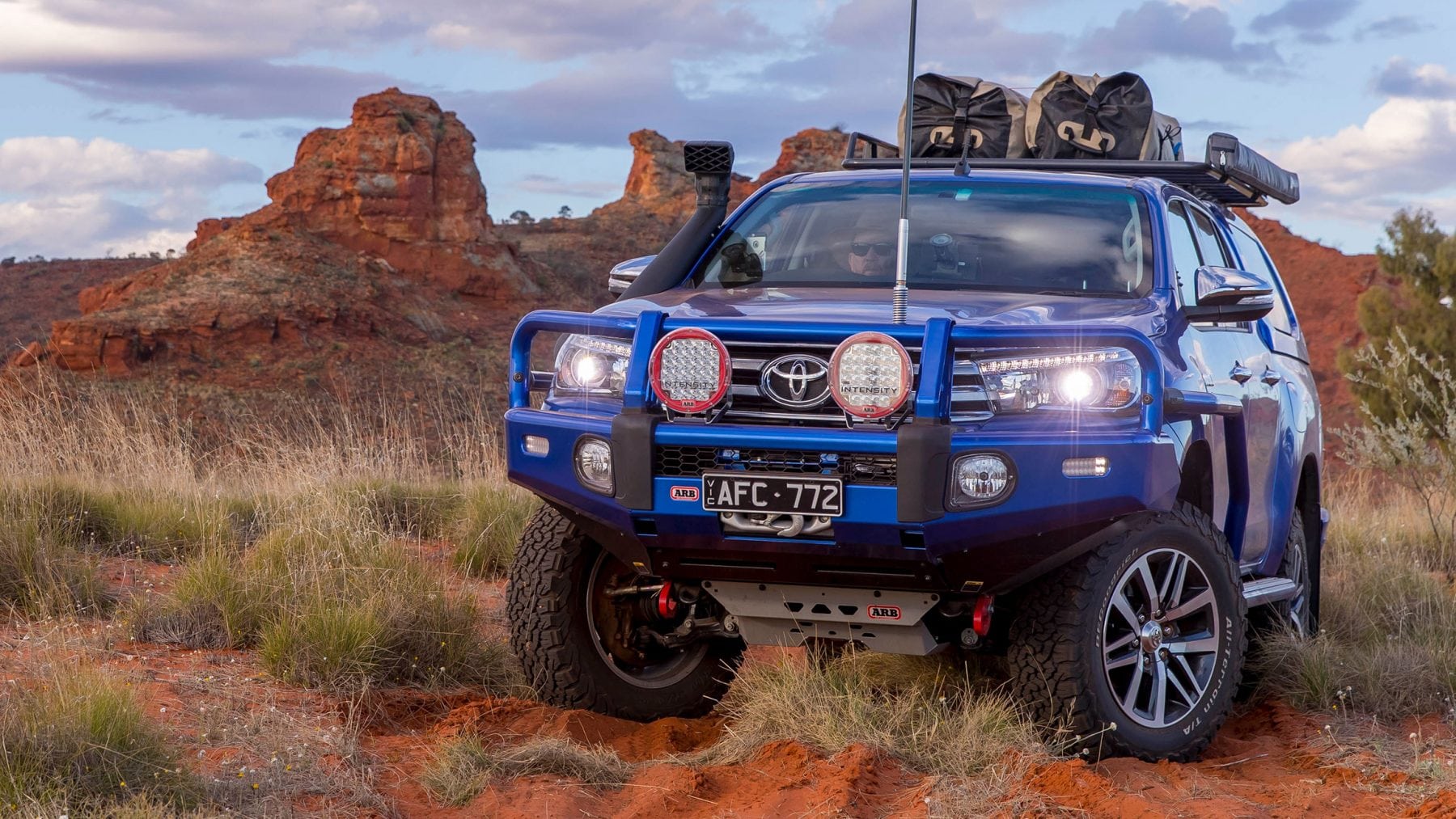 Source: https://www.arb.com.au
Ensuring your bull bar has winch capability is essential if you are a regular off-road adventurer. The winch will be your best mate in a variety of situations and most 4-wheel drivers couldn't imagine travelling without one. If you are considering a winch bull bar, it is important to make sure it is compatible with your vehicle to avoid any unnecessary damage occurring. If you were to install a winch bullbar that isn't compatible or recommended for your vehicle, you may find the bull bar mount points don't properly align on the vehicle chassis. If you don't custom fit the bull bar properly to the designated mount points, the bar may not be strong enough for the purpose of winching. In fact it would be illegal and won't be covered under insurance.
Having bull bars with mounting brackets can be extremely beneficial. These allow for the easy attachment of important accessories such as lights, winches, antennas and bull horns.

Making a well-educated decision on your mounting bracket is imperative as you want to ensure that any attachments can function in what can often be, extreme conditions, ensuring they are strong and well fitted.
Driving lights mounted to a high-quality bull bar, can prevent problems such as vibrating beam patterns, excessive movements and reduces the chances of the bulbs failing prematurely, when they are installed properly. Who doesn't value the perfect illumination when trekking around Australia?
All bull bars have a wing design, which put simply is the shape of the bull bar. By  installing a bull bar with the added feature of fully flexible upswept and tapered wing design you are not only delivering optimum strength but also increasing your chances of a perfect approach angle when driving. By incorporating these adjustable wings into the features of your bull bar it means you can adjust the settings of the wings to different angles to ensure the best protection for you and your vehicle.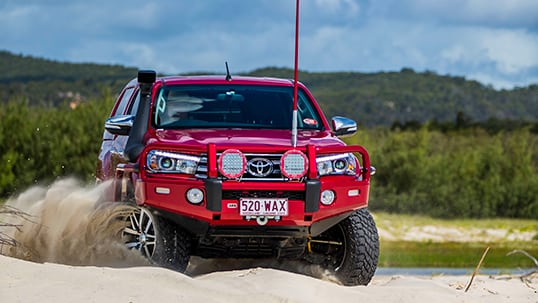 Source: https://www.arb.com.au
Recessed indicators will improve the protection of your indicators from branches, or even road debris if travelling in a convoy. There is also mesh shielding for extra protection as an option too. Damaging your indicator when travelling the countryside is not ideal, therefore the recessed indicators are a simple, effective and worthwhile investment when exploring additional features for your bull bar.
Welding aerial brackets behind the top cross bars are a beneficial feature to consider, as not only will the aerial be perfectly protected in this position, but it is also the most effective spot for clear transmission and reception on the vehicle. Custom fit-clamp on brackets are also available, however we suggest having the brackets welded on to ensure they survive the adventure.
Most bull bars have Hi-Lift jacking points integrated into the design, which can often eliminate the need for mounting brackets. They can be highly beneficial when you are needing to winch your vehicle, as they enable easier access to the clutch lever when unspooling the wire rope. Essentially a Hi-Lift jacking point has the capability to jack your vehicle up to 10 times higher than a standard jack could.
Ensuring your bull bar has an integrated underbody guard can be extremely beneficial for your vehicle. These do often come standard will bull bars, as they are so vital in protecting your vehicle when braving unknown terrains. If you are after extra protection, front, sump and transmission guards are also available separately.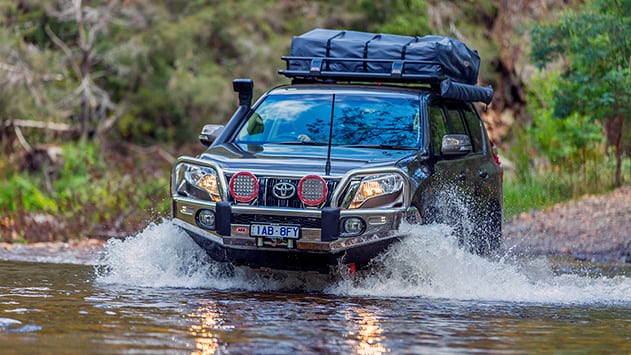 Source: https://www.arb.com.au
Steel uprights are a key component in the design of your bull bar as they support the outer frame. With the type of travelling you are intending to do, this is of utmost importance. There are advanced technology bull bars available which are covered with protection straps ensuring sharp exposed edges are covered. Having the advanced technology bull bars minimise the chance of injury or excessive damage if you are in an accident, as they provide a substantial amount of extra protection for your vehicle.
Having a bull bar which utilises a split pan system ensures the radiator receives an optimum amount of airflow, and making sure the radiator is receiving sufficient amounts of airflow is imperative to the smooth running of your vehicle when you are venturing off-road. In addition to this purpose, the split pan system is also designed specifically to enhance the functionality of the bull bar while also strengthening it, this is done by carefully calculating the specifications to work in favour of the bull bar's design.
As you can see, a bull bar is not just a metal design that sits on the front of your 4×4 to protect the front of your vehicle, it can be so much more. Here at Sandgate Auto Electrics we highly suggest that you take into consideration where you are travelling, what types of terrain you will encounter and how much you want to protect your vehicle. Some features of the bull bars listed may seem overkill if you are just going on light camping trips locally. However, if you are an avid off-roader you will probably be super excited about the features you can incorporate into your bull bar. These features will not only look the part, but further ensure your safety while travelling. Here at Sandgate Auto Electrics we value all of our customers and want to help you to get the most out of your off-road adventure, especially fully equipping your bull bar. Please feel free to contact any of our helpful staff for help in accessorising your bull bar on (07) 3269 3158.