Ultimate Reversing Cameras Guide
Sandgate Admin
Adding a reversing camera to your vehicle makes a lot of sense. They don't just make it easier to park. They can also help prevent a fatal accident from occurring.
This Ultimate reversing cameras guide discusses everything you need to know about finding the right reversing camera for your needs.
Why should you get a reversing camera?
Accidents caused by reversing are happening more than they should be. Not only can they cause an expensive repair bill for your vehicle, sometimes, they have tragic consequences.
In Australia, up to 20% of all accidents happen during reversing. It's horrifying to think that each week, one child is run over while in their driveway.
A lot of these accidents could have been prevented. Driver alertness will always be the best way to avoid accidents. But reverse camera installations have been effective in decreasing the number of reversing accidents.
How Do Reversing Cameras Work?
Reversing Cameras consist of two parts. They are:
A monitor in the cabin of the vehicle

A rear-facing camera
When you put your car into reverse gear, it automatically activates the reversing system. This lets the driver see what is behind their vehicle before they start reversing.
There are many different kinds of cameras and monitors available. They cover every type of vehicle, and there is a reversing camera system to suit every budget.
Reverse camera installation diagram
The following reverse camera installation diagram demonstrates how the camera works.
Next, we will discuss the different types of reversing cameras
Types of Reversing Cameras
There is a huge selection of reverse camera systems options available. They range from DIY wireless kits to professionally installed systems for both private and commercial use
Reversing cameras are broken up into two different parts. Monitor/display options, and camera options.
Monitor/Display Options
There are many different monitor and display options available for reversing cameras. Here we discuss the different options, which type of user they are recommended for, as well as the pros and cons of each kind.
Wireless Reverse Camera Kits
Wireless reverse kits are a popular choice and are easy to get set up and running in no time. But, due to them requiring wireless signals to work, there is a chance there may be interference with the signal making them not the best choice. If your main reversing concern is for safety, then a wireless kit may not be a good option for you.
The wireless reverse camera kits come with a camera and a screen. There are two different types of screens: dash-mount or rear-view mirror. The Kit also includes a wireless transmitter.
The way it works is by the transmitter sending a signal to the screen, like the way that cordless phones work.
The camera/transmitter is usually wired into the reversing lights. This gives it power and lets it activate the reversing camera system anytime the vehicle is put into reverse.
Most Wireless reversing camera kits will need DIY installation skills, so if you're not handy with tools, this may not be the best option for you.
Recommended For:
Anyone who is on a tight budget. Are you willing to put up with reduced image quality as well as some occasional signal dropouts?

Anyone who has DIY auto electrical skills
Pros:
Kits can be purchased cheaply, and provide the best bang for your buck

A simpler installation process. They don't need a wired screen/camera connection
Cons:
Can have exposed signal and power cables in the car interior, which is untidy

In situations where there is a lot of metal between the signal, such as in trucks, caravans, or vans, it may not work

Can experience dropouts and interference

May lose connection over time. This is due to frequency drifting

Reliability and durability of no-name brands are poor
Rear View Mirror Systems
A rear view mirror system (also known as a Reverse camera mirror) is the most popular type of reversing camera system. It replaces the existing rear view mirror in your vehicle, with one that has a LCD screen integrated. When you select the reverse gear, the screen appears.
This type of mirror needs power. It is provided by a cable which is concealed in a professionally installed system. But, for cheaper DIY systems, a cable is connected to the cigarette lighter.
Are you after a factory-fitted appearance? Then it's best that you go with a system which has been professionally installed. That is unless you know your way around auto electronics.
Recommended For: Drivers with a car or a 4WD who wish to add a reversing camera to their vehicle. While still maintaining that factory finish interior look.
Pros:
Keeps your dashboard clutter free

The screen is next to the mirror, which is where you are already used to looking when reversing.

For easy installation, these systems have vehicle-specific mounting

Has a factory fitted finish for professional installations
Cons:
The screen size is not as big as in-dash systems

DIY kits use messy cables to power the mirror

Cheaper brands use glass which has a tinted blue or grey finish
Many modern vehicles now come fitted with in-dash screens as a standard feature. A reversing camera system can also use this screen as a monitor. This leads to a factory-fitted look. It also gets rid of  messy cables and needs no major modifications.
An In-Dash system has a vehicle-specific interface. It has been designed to plug directly into the existing screen. It also includes a camera that is rear mounted to the vehicle.
There are also Aftermarket In-Dash systems which only require a double-DIN dash space. They are installed by replacing the existing car stereo.
Recommended For:
Anyone who already has an existing In-Dash system and wants to use it as a reversing camera monitor

Anyone who wants to replace their double-DIN stereo with an In-Dash screen
Pros:
Largest screen size available

Integrates seamlessly with the existing vehicle screen

No external power is required

There are no visible cables
Cons:
The driver needs to look down to see the screen

Not every vehicle has an existing screen, or the required double-DIN space to install one
Dash/Window Mount Systems
Screens can be mounted directly inside a car, 4WD, or a commercial vehicle. They are available in a range of different sizes. Usually, they are LCD screens. For the best image in all different lighting conditions, it's recommended to get a TFT screen type.
Dash/Window Mount Systems can be mounted on the dash. They can also be attached to the roof or windshield, giving you a lot of flexibility.
For buses and trucks, they can be permanently mounted. They are positioned where a rear-view mirror is usually attached.
Having a Dash/Window Mount system installed professionally will make sure that all cables are concealed. As well as ensuring that no holes or modifications need to be made to your vehicle.
Recommended For:
– Anyone who drives a large and commercial vehicle who needs a bigger screen for increased rear visibility
Pros
Biggest possible screen size

The screen can be mounted in different positions to provide the best visibility

In commercial vehicles which have no rear visibility, it can be mounted in the place of a rear view mirror.
Cons
Can look rather 'bulky'

Takes up space on the dash

If the screen isn't mounted high, the driver will be required to look down

Not every vehicle has enough space to install a system
Multi-Function Systems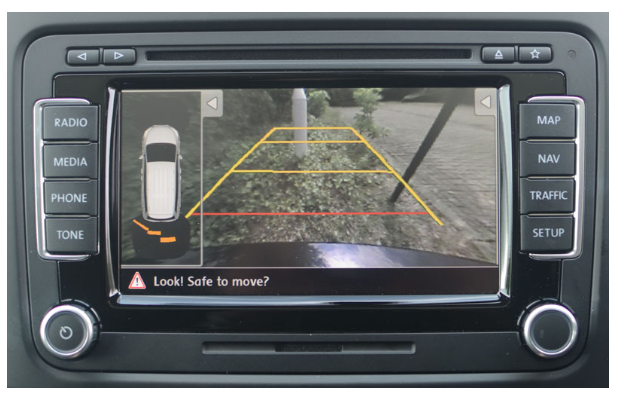 Since you are already going to be installing a reversing camera screen, why not treat yourself to extra features too?
A lot of reversing camera systems now also offers GPS navigation, DVD players, and Bluetooth hands-free.
These systems can be dash-mount, in-dash, or rear view camera systems. There is a large range available, so whatever features you are after in addition to a reverse camera, there is a model which suits your needs.
Recommended For:
Anyone who wants additional features included with their reversing camera
Pros
Can have extra features while only needing to install one product
Is cheaper than adding multiple individual products

Reduces the clutter inside your vehicle
Cons
Some all-in-one units compromise quality to include extra features

If one part of the unit fails, you may need to replace the entire unit
Camera Options
There are now more camera options available than ever before, and they keep getting smaller and more discrete.
Mini Butterfly Camera
This is the most popular reversing camera, it is small, and works with all monitors/displays.
Recommended For:
Cars, light commercial vehicles, and Utes.
Pros:
The smaller size lets the camera be concealed. It also provides a neater finish inside your vehicle.

It is flexible and can be installed in different places in your vehicle. Such as under the lid of the boot, or under a ute tray

Is easily adjusted to provide the best viewing angle
Cons:
The smaller form factor doesn't include infrared technology
Bumper Camera
Bumper cameras are installed flush in the bumper. Yet, they need you to drill a hole and for the camera to be recessed
Recommended for: Cars, vans, or Utes which have plastic bumpers
Pros:
Infrared technology is possible

The camera appears neat and tidy when flush-fitted
Cons:
You can't adjust the angle of view

The driver can't view the bumper bar in the camera to use for reference

You may need to remove the bumper bar

Need to drill a hole in the bumper bar
Number Plate Camera
This camera uses existing screws and holes to attach to your vehicle's number plate.
Recommended For:
Drivers with a tight budget, or anyone who loves to DIY

Where you can't mount another camera anywhere else
Pros:
It can be fitted to any vehicle due to its universal design
It is perfect for DIY
Cons:
Does not look very visually pleasing
Heavy Duty Camera
Heavy duty cameras have been designed to withstand the most extreme environments or conditions. This makes them the perfect choice where only a robust camera solution will do.
Recommended For:
Industrial or commercial vehicles
Pros:
Has a universal design to easily fit any vehicle

Heavy-duty construction makes it durable

Due to its size, it is equipped with infrared technology

Some models include microphones which can transmit audio directly to the vehicle
Cons:
Benefits of Reversing Cameras
A lot of drivers are often not aware that there is a 'blind zone' which exists behind their vehicle. This is the case for every vehicle.
Objects below a certain height cannot be seen in the rear view mirror.
Even in a vehicle such as a sedan, the blind zone can be as far as 15 meters behind your vehicle.
How do you know how far the blind spot extends for your car, 4WD or Ute?
RACV test hundreds of vehicles visibility. They then published a Reversing Visibility Index. How did your vehicle perform?
The blind zone is frequently the reason for many collisions with poles, walls, or other stationary objects. Sadly, it's also a cause of collisions with small children. sometimes with tragic consequences.
Installing a reversing camera significantly reduces these risks from occurring when reversing. But, they are not a complete replacement for driver alertness.
Another benefit of reversing cameras is when parking. Up to 20% of all vehicle accidents happen when reversing, according to the NRMA.
A rear-view camera is vital for showing hidden objects. It is a wise investment to make, and it pays for itself by preventing expensive repairs from a collision.
Reverse Camera Installation
There are two main options for reverse camera installation. Either you can choose to have one professionally installed. Otherwise, you can choose the DIY method.
DIY Reverse Camera Installation
There are now more DIY options available than ever before.
Usually, wireless kits don't need any wiring between the camera and monitor. Instead, they use RF transmitters to send a signal. But, despite the name, the camera will still need to be wired directly to the car's electrics. This is necessary for it to receive power, and to activate automatically. The way this is done is by wiring to the reverse light assembly.
The camera is often mounted discretely above the number plate. If you have a larger vehicle, it will need to be mounted above the rear windows or doors.
Where the camera is positioned is very important to make sure it provides a clear field of view.
The monitor also requires power as well. Whether it's a rear view mirror type or a dash-mounted monitor, there are a few options available:
Wiring the monitor into the car's electrics, which is under the dash

Having a cable dangle and connect to the cigarette lighter
The following video demonstrates how to DIY install a car reversing camera system.
But what if you don't have a good understanding of car auto electrics? You may find it to be a confusing and frustrating process. Trying to get the camera installed without causing any damage can be rather tricky. If you aren't confident in your skills, then it's probably a good idea to have an auto electrician install it for you.
Professional Reverse Camera Installation
The option which provides the best value is to and have a high-quality reversing camera professionally installed. For only a little bit higher price it will be more reliable. It will also helps maintain your factory fitted interior. This will help to increase your vehicle's resale value. Replacement mirror systems come in vehicle-specific mountings which fit perfectly to your vehicle.
A professional can also install a camera into the existing in-dash monitor of your vehicle. Or they can instead install a rear vision mirror replacement which includes an integrated LCD screen.
Most customers value convenience, which is why the majority of companies offer a mobile fleet service. They will come to your home or workplace at a time convenient for you, to make the whole process easy.
Reverse Camera Brands
The main reverse camera brands include Parkmate, Polaris, Pioneer, and Gator.
Unsure which is the best brand for you? Let's take a look at each.
Parkmate reverse camera
Parkmate makes a range of high-quality reverse cameras. They are one of the most reputable and popular Australian brands available.
The most popular Parkmate reverse camera include:
CD5JN High Definition Colour CCD Camera is the best high-quality camera on the market. It adds extra visibility in low light conditions. Recommended for: vehicles with a lip number plate area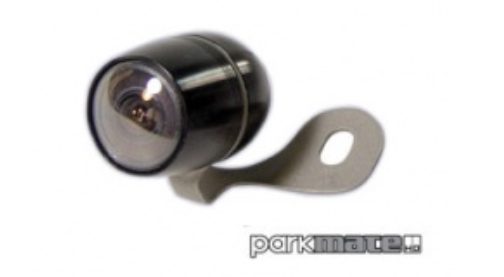 CDD44GN Mini Colour HD Digital Camera is a high definition camera you can mount anywhere. It can be installed on the lip area near the boot handle, or the bottom of the boot lid and adjusted to any angle.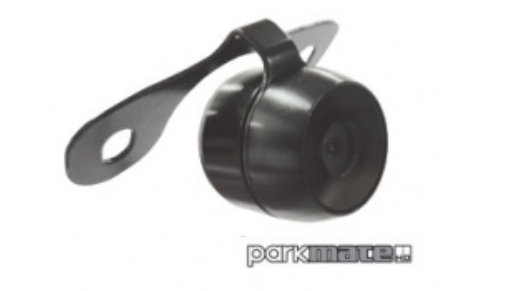 Polaris reverse camera kits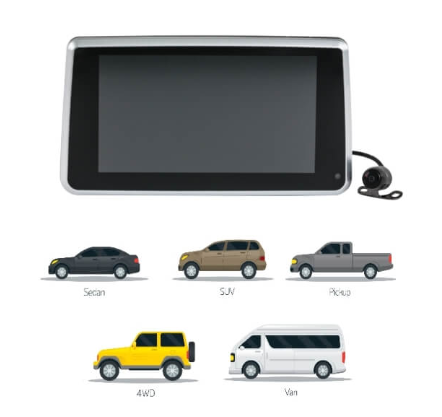 Polaris is another popular brand of reverse cameras. They have a range of reverse camera kits available, which are specially designed for:
– Regular vehicles (including Sedan, SUV, Ute, 4WD, or a van)
– Motorhomes
– Caravans
– Heavy-duty vehicles
– Super heavy vehicles.
Selecting the right Polaris reverse camera is easy.
Step 1. Select the type to match your vehicle
Step 2. Choose between either a 5" or 6.2" models. The only difference is the screen size.
Pioneer reverse camera
Pioneer manufacture the
ND-BC8 Universal Rear View Camera
 which has been designed to work with other Pioneer products. It features improved visibility as well as a built in power supply for easy installation and mounting.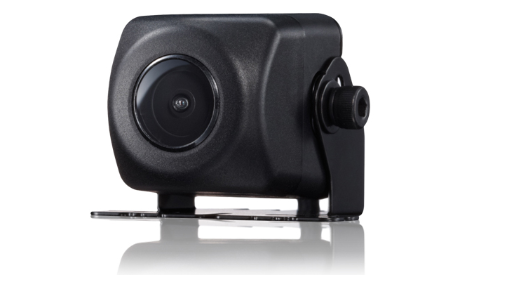 Gator reverse camera
Gator makes the universal and portable Butterfly Loop Camera which can easily be mounted inside any vehicle almost anywhere.
An added bonus is that it has built in parking gridlines. These lines make reverse parking a whole lot easier, and it's wide camera view removes any blind spots.
Gator also make a huge range of make specific cameras including for Honda, Audi, Ford, Kia, Mazda, Mercedes, Mitsubishi, Suzuki, Toyota, Volkswagen. To find the best camera for your vehicle, visit the Gator website.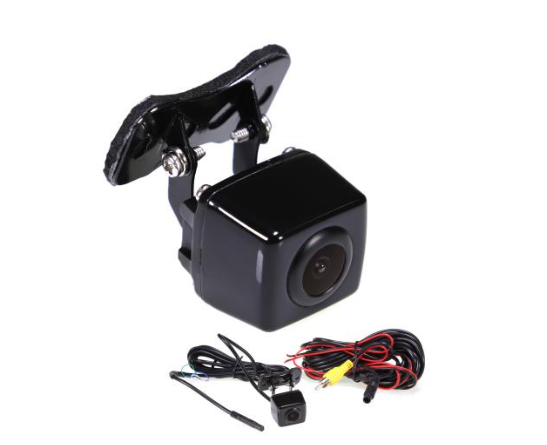 Another more cost-affordable option to consider is reversing sensors. They can either be used on their own or with a reversing camera. Sensors are a good way to prevent you from reversing into an object behind you.
The way they work is by attaching some sensors to your vehicle, in different positions.
The sensors will then detect any objects within an area of the exterior of your vehicle. They can work up to 2.5 meters.
The systems have buzzers which need to be installed in the boot of the car. They make a beep sound when you are reversing, and they sense an object in their zone. The buzzer makes different beeps depending on how close or far away an object is.
Reversing sensors are available in wireless or wired versions, like reversing cameras are.
Which Reversing Camera Is Best For Me?
Reversing cameras are now essential for providing extra safety for many Australian drivers. Luckily, they are now more affordable than ever. Which makes it the perfect time to buy a reversing camera for your vehicle today.
How do you decide between a professionally installed reversing camera or a DIY wireless reversing camera?
It comes down to two factors:
Your Budget

– if you have a limited budget then the DIY reversing camera is the best option.

DIY Skills

– Do you have good DIY skills or a friend or family member who does? If so, then the self-installing reverse cameras are a good option. Otherwise, it's probably best to go for the professional option.
Sandgate Auto Electrics are reliable auto electricians and auto mechanics who you can trust. We believe it's worth having your reversing camera installed right. This will make sure that you have a reliable and depending reversing system which won't fail. You will also maintain that 'factory-fitted' look which will add value to your vehicle when it comes time to sell.
For more information on reversing cameras feel free to contact us on 07 3269 3158 or by email: mail@sandgateautoelectrics.com.au.